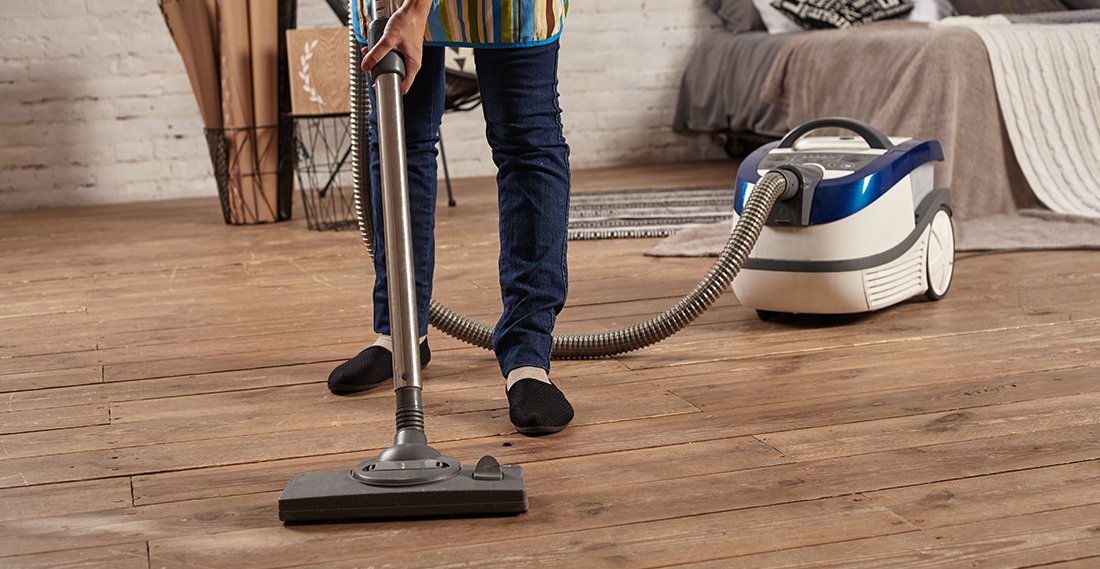 What Are the Reasons to Hire green maids Cleaning Services?
It seems that each day is busier than the one before. We are masters at packing our schedules from morning to night, oftentimes leaving little wiggle room for anything enjoyable. When you walk in the door after one of these days, the last thing that you want to see is a messy house. However, with a crazy life pace, it is often cleaning that gets shoved to the back burner.
Having a space that is clean and tidy is very important to not only your physical health but your mental well-being. We know that hiring a cleaning company like Green Maids Cleaning Services can seem like an unneeded extra expense, but in reality, it is an investment in so much more than just a clean house. We feel that you will find the benefits certainly support the expenditure.
If you do choose to add utilizing a green clean maid service to your monthly budget, you will want to ensure that the green maid services you select fit your budget and needs. They should be experts at what they do and come well vetted. You should seek a crew that has efficiency in their cleaning techniques as well as a professional methodology to get the job done right the first time. Green Maids Cleaning Services is exactly this type of cleaning service.
When you decide to hire maid green cleaning services, you should enter your home and find that it feels like a refreshingly clean oasis. Much of this atmosphere is due to the kinds of products that we use in our cleaning. Green maid services will only choose organic and green cleaning products to sanitize and freshen your home. You will never have to worry about being exposed to dangerous chemicals with us. This creates a home space that is not simply clean, but healthy.
So, let's take a closer look at why you should hire green maid services as opposed to a traditional cleaning company that uses chemical cleaning techniques.
WHAT DOES GREEN MEAN?
In simple terms, "green" implies that a space or service operates in a manner that is environmentally friendly. There are no harmful chemicals or other toxins used in a green operation.
Green operations are also committed to sustainability. We work hard to reduce the carbon footprint we make on our planet so that we leave this earth better than we found it.
Our services utilizes a sustainable business model that is always seeking to find the balance between the economic, social, and environmental of daily operations.
When you choose to go with a green clean maid service, you are making a conscious effort to protect the ones that you love the most by giving them a safer and healthier environment in which to live and work. Our service team will always clean all of your spaces with bio-chemicals as opposed to harsh chemicals that expose you and your family to untold amounts of toxins. This is a clean that you can feel good about knowing that you are supporting a healthy family and a healthy planet.
Time and again, it has been proven that choosing green cleaning practices protects your family. You will never have to worry about them inhaling dangerous chemical vapors or having them absorbed through their skin during bathing or other daily activities.
GREEN CLEANING IS GOOD FOR YOUR HEALTH
Studies have demonstrated that regular cleaning of the spaces you live and work in contributes to improved physical, mental and emotional health.
A study recently published by Indiana University professor NiCole Keith demonstrated that those who live in clean and tidy homes are healthier than those who dwell in messy spaces.
Clean individuals were also more active in their daily lives.
If you are questioning whether you and the members of your household are surrounded by too many chemicals, it may be time to take stock of the products being used in your home. If you are cleaning on your own, like many consumers, you may be grabbing all of the products commonly found on your grocery or big box store shelves or that you have coupons for. Yes, these products do clean things, but at what expense?
THE RIGHT PRODUCTS MATTER
Many traditional cleaning products are loaded with chemicals known to cause harm to humans and their fur babies after repeated exposure. Chemicals such as ammonia and chlorine, which are often at the top of the ingredient list for these products are known toxic culprits that cause skin and respiratory inflammation and can be deadly when combined.
There is a lot of information to know about the safest products and methods to cleaning, and we make it our business to be on top of this information at all times. We know that you do not have time to read every label and research every ingredient in cleaning products. When you choose to hire us, you can be assured that we have done the leg work and are only using the greenest and cleanest cleaning products.
WHAT YOU CAN EXPECT ECO-FRIENDLY CLEANERS TO USE
Hiring us will be one of the best decisions you can make for the wellbeing of your loved ones. When we clean and sanitize your space, we do so with products that contain ingredients that have names you can actually pronounce…things like baking soda, vinegar, lemon juice, borax, and olive oil. If you are wondering how these natural products clean, stay tuned.
BAKING SODA (sodium bicarbonate): This cleaning powerhouse can be used alone or combined with acids like vinegar and lemon juice for an extra cleaning punch. Its natural grit and composition make it great for getting out stains, scrubbing baked-on foods from surfaces, and deodorizing. You can even use it to make some cookies when you are done.
VINEGAR: The acidity in vinegar makes it a natural disinfectant. It also helps to loosen stubborn dirt.
LEMON JUICE: Another cleaning-friendly acid, lemon juice disinfects and quickly cuts through grease. We also must mention that it smells amazing.
BORAX: Maybe you remember seeing borax on an older relative's laundry shelf. This product has been around since the 1800s and is a great natural way to disinfect, deodorize and whiten laundry.
OLIVE OIL: This product isn't just for your cooking adventures. Olive oil can pick up dirt and makes a wonderful natural polish for wooden surfaces.
GREEN IN EVERY ASPECT OF OUR OPERATION
At Green Maids Cleaning Services, we take our commitment to green cleaning very seriously. Besides utilizing products that are proven to be safe for your family members and pets, like those mentioned above, we work to be environmentally friendly in our practices too. For instance, we purchase our products in bulk and work hard to reduce our waste by doing things like using refillable bottles to hold solutions and minimizing our use of disposable products.
Our green cleaning philosophy is designed to give you peace of mind. Allowing our dedicated team of cleaners to come into your home or office is an honor and privilege. Our cleaning green maids will take the time to thoroughly clean and sanitize every area of your home or workspace, including the ones that you may overlook when trying to juggle cleaning on your own with your other responsibilities.
GOOD FOR YOUR HEALTH
 When you have this level of cleanliness, you reduce your chances of catching illnesses spread through germs on high-touch surfaces. Additionally, allergy sufferers typically see an improvement in their symptoms due to accumulated dust and dirt no longer being an issue. We get all of those allergens out of the way by using vacuums equipped with HEPA filtration, as well as cleaning and dusting all surfaces in a manner that traps the particles so that you can breathe easily.
GOOD FOR YOUR HOME
It is also worth mentioning that investing in green cleaning will protect the items in your home, allowing them to have a longer lifespan. Green cleaning methods and products are far gentler to the furniture, flooring, and other items that you have purchased than harsh chemical cleaners. In the long run, this can lead to some pretty significant savings.
CALL NOW!
As you can see, there are a myriad of reasons to hire green maid services like ours. When you choose us, you are choosing to support the health and well-being of those you live and work with. You are choosing to do your part in protecting and improving the environment. You are choosing your mental and physical health by giving yourself a break from tedious cleaning and giving yourself more time to focus on the things that matter.
We look forward to partnering with you to create a space that is sustainably safe and spotless. Call now! The team at Green Maids Cleaning Services is awaiting your call and looks forward to working with you.